Every so often, a super fun just-for-me review comes up with the Crew. I cheer, because while curriculum is what I normally do, who doesn't love to try out a new personal care item, just for fun?! I reviewed for Koru Naturals once before, and thoroughly enjoyed trying their products. Once again, Koru Naturals offered a variety of their products for review, and this time I received several: Skin Clear Cream, Manuka Honey Propolis Soap, and Argan Oil and Sandalwood Hair Tonic.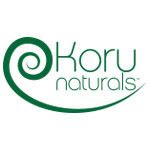 The first thing I was told that, as a pregnant woman, I shouldn't use the Skin Clear Cream. I had Liberty, 12, use it, but I was quite curious: if it's not safe during pregnancy, what makes it safe to hand to my daughter?! I emailed Koru Naturals to ask what was in the product that made it unsafe during pregnancy, and received the following information back:
"It's lack of knowledge actually. Nobody has tested manuka oil in pregnancy test, so it's the safe thing to do."
That made me feel better than thinking there was something known to be harmful to an unborn baby.
Advertised to help acne, skin elasticity, and natural moisture, Liberty found the Skin Clear Cream to leave her face somewhat oily. She has very minimal acne, and didn't notice a difference with her skin. The product is very thin, spreads easily, and lasts for a long  time because a tiny amount is needed. It smells amazing. I'm rather looking forward to trying this myself in a few months after baby Ocho is born! Skin Clear Cream is listed here for $19.20.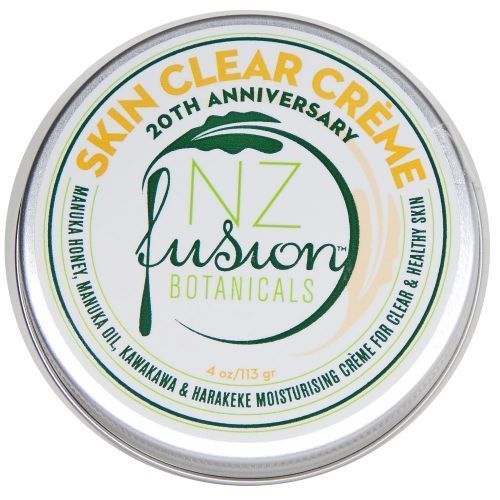 The Manuka Honey Propolis Soap was my favorite! It smelled so, so good. It arrived over the weekend and I set all the items on my bedside table for the weekend. It was almost sad to have to move it, because smelling that soap in the night was pretty fun. I put the soap in the shower though, not sure how else to use it. It's a huge fun-shaped bar, and lasted remarkably well in the shower. It dries out well between showers, which helps soap life, but with nine people using it for over a month now, it's still pretty big. As a soap maker myself, I was prepared to be disappointed. I can make any scent, and I'm rather partial to my homemade lye soap – but the Manuka Honey Propolis Soap was anything but disappointing. I love it. I've been shaving with it without any drying, even as the weather here has gotten remarkably dry. At 4.93 oz, this is a huge bar. It sells for $7.90
here
.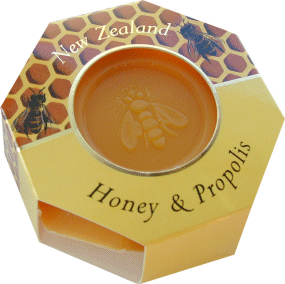 I also received Argan Oil and Sandalwood Hair Tonic. I used that myself, and I'm still undecided on whether it's helped my hair. It's super dry in Missouri right now, so it's quite possible that it is, but I'm not sure – static has not been an issue. Billed to add shine to dry, frizzy hair, I agree with that. My hair wasn't frizzy, and it felt great, although it did take some of my natural curl out when I used it. There was a bit of a learning curve in using just enough and no more – I'd end up with greasy hair straight out of the shower if I wasn't careful. Like all of the Koru Naturals products I received for review, the Argan Oil and Sandalwood Hair Tonic smells pretty amazing – a bit like walking into our local health market. It's list of ingredients, listed on the Koru website, is impressive: Vitis Vinifera (Grape) Seed Oil, Argania Spinosa (Argan) Oil*, Santalum Spicatum (Australian Sandalwood) Oil,* Helichrysum (Helichrysum) Essential Oil*, Citrus Bergamia (Bergamot) Essential Oil, Citrus Paradisi (Pink Grapefruit) Essential Oil. *organic ingredient. Find the hair tonic
here
for $12.20.
Koru Naturals can be found on the web on
Facebook
and
Pinterest
.