When the Review Crew offered products from Koru Naturals as part of a review, I was pretty excited. Who wouldn't want to step away from homeschool and curricula for a bit for a little something for me?! I received Pure Lanolin Lip Balms and a bottle of Emu Oil for my review.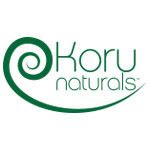 First off, I had to find out what exactly to do with Emu Oil. I ended up on Koru's website, reading info and reviews and the health benefits of emu oil with hopes of finding out what worked well for others. I found out that it's great for hair, so I began rubbing in 2-3 drops into my hair after my showers. Any more than that resulted in an oily look that took me back to my pre-shower 'do. I learned quickly that a little goes a long way. I also read that it can be used to soothe Keratosis Pilaris – that awful condition forty-odd percent of us deal with that causes red bumps and itchy spots on the backs of upper arms. I am one of the unlucky not-so-few. I began rubbing in a few drops on my arms each day too, and waited for a miracle.
I'm not so sure that my results are miraculous. The 1% humidity in our house from winter and wood burning for heat has more split ends in my hair than ever before. I still have issues. I still have a pair of hair scissors hanging out in the living room for when the light catches my ends just right and I spot another split end. It did help keep my hair more manageable, and my frizzy curls tamed a bit with the oil. I was happy with that. I also noticed a fabulous lack of itchiness on my arms. The spots are still there, red as ever, but the emu oil did what lotion couldn't, and for that I'm thankful. I had read to use it for diaper rash as well, (and it's cloth diaper safe from what I've found!) but dear Miss Ellie escaped that malady all together during this review period so I never tried that.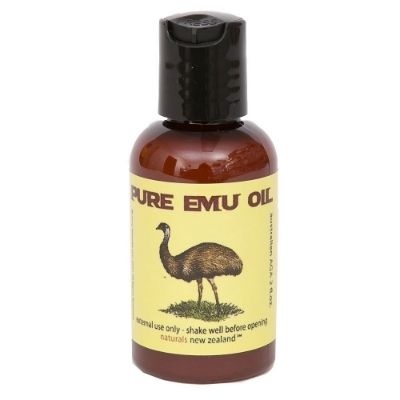 The lip balm… I'm an avid lip balm user, and keep a tube in my pocket at all times. I switched out to the Pure Lanolin Lip Balm – I got four tubes – and hoped for the best. I have to admit, I was nervously optimistic. I'm rather particular to another brand. While the putting-on process was less than fabulous, it stays on for a long, long, time. I don't really like how hard it is to smooth on without getting goopy, but after I learned to blot instead of spread, the lanolin and I got along a whole lot better. There's no scent to it, it causes a terrific shine, and feels good. It's not sticky or messy and lasts for 5+ hours. That's, oh, about 4.5 hours longer than my other stuff. I'm convinced. There's no "gotta have it" feeling to it – I'm convinced that using my old stuff made me need to use it, and this feels great but doesn't leave me needing to reapply when it finally wears off. It moisturizes great and does it's job fabulously.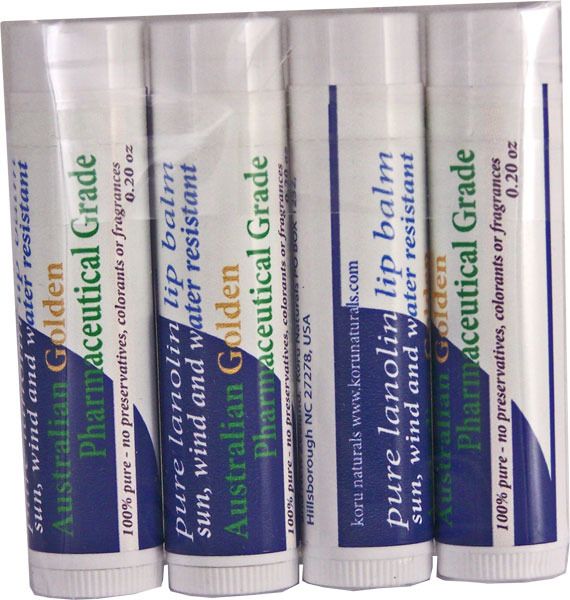 This was a pretty fun review. It was fun to try new things, to read about more natural products, and to find something that was healthy and did a comparable job to it's less-healthy counterparts. I have yet to finish my first lip balm tube – it lasts very well. The emu oil has barely a dent in the fill level despite daily usage for over a month. Quality? Definitely.
Koru Naturals has the Emu Oil Premium Golden in 2, 4, or 8 fl oz. I received two ounces, and this size sells on Koru Naturals for $9.85. The four pack of 0.2 oz each tubes or pots of Pure Lanolin Lip Balms is available here for $9.80.
To read what others on the Review Crew thought of Koru Naturals and these and other products that they had an opportunity to review, check out the Review Crew Blog.