I have been working with Charlotte on the 1st Grade Phonics & Reading Set from Alpha Omega Publications for the last several weeks. We received this to review as part of the Old Schoolhouse Magazine's Review Crew. Many members of the Crew were offered a variety of options from Alpha Omega's Horizons homeschool curriculum, and I chose this level based on where Charlotte, soon to turn five and working at a mainly first grade level, is at with the work she's accomplished so far in school and their curriculum placement guide.

We jumped in with this full force, and I learned a hard lesson in my homeschool. Charlotte was capable of the work, but this proved itself to be a fairly rigorous curriculum with many pages expected to be completed each day (4-6 typically) and she tired quickly of the many pages. We've been doing a math workbook, but I've just been teaching her to read on my own with easy readers. The workload for this proved to be far more than she's accustomed to, and we had many tears. I had to back off and let her take 1-2 days for each lesson. She learned much and loved the colorful pages, but for us, the Kindergarten level would probably be a better fit for her. I can only imagine, but when Alpha Omega created this curriculum for first graders, it had 6, 7, and maybe even 8 year olds in mind, and being prepared for this level academically didn't mean Charlotte was ready for it maturity wise.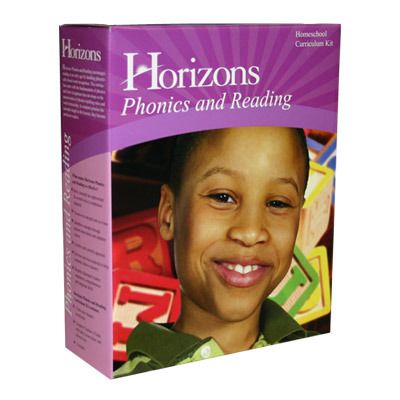 All that to say, we've pressed on, kept going, and Charlotte has learned a lot, despite my realizations that she likely should be in another level. I think my favorite part has been the constant reminder that we have a lesson a day to work on, to keep us moving forward. As youngest student of five in my homeschool, Charlotte often gets put on the back burner and she's okay with running off to play with her younger brother instead of working on school. This moved us forward daily, as we worked five days a week, taking usually 2 days per lesson since she was feeling overwhelmed. Charlotte's reading skills have greatly improved even having only made it thus far in the school year. The pages are bright and fun and skills are practiced repeatedly for better recall. Charlotte loved the matching pages, matching rhyming words, pictures, and more. Her handwriting skills are improving (when I remind her to write neatly!), and while she doesn't look forward to these lessons, she gets great satisfaction out of finishing her work.
All that to say, as far as a complete curriculum kit choice goes, I've been thoroughly impressed with the quality of Alpha Omega. I am disappointed that I made a poor choice in which set to try – instead of a confidence building year built for her age group, she's fighting to keep up, but I can't help but think if you start at the beginning, she'd have built up to this level with Alpha Omega instead of jumping in. There's always a moment of catching up when switching curriculum – inevitable since each curriculum will teach skills at different points. Beginning with Kindergarten at the Kindergarten level is far easier than switching curriculum in a different year, but Charlotte is learning and growing, even if we're doing it at a slower rate than she ought to be with this particular homeschool curriculum.
This complete kit curriculum teaching Phonics and Reading for the first grade year is priced at $106.95. It offers a 160 lessons with a spiral learning teacher-led format, with two workbooks to work through during the year, the teacher's book, and two reading books with a story for each lesson, practicing the skills learned in the lesson.
Find Alpha Omega Publications on Instagram, Google+, Twitter, Pinterest, and Facebook.
To read what the rest of the Crew on this review thought of Alpha Omega Publications' Horizons curriculum – both this level and many others, check out the Review Crew Blog.