I've reviewed Heirloom Audio Productions four times before for the Homeschool Review Crew. We've loved every G.A. Henty title we've received, and this one is no different! Once again, they've done a fabulous job turning a great book into an entertaining dramatization, this time with newly released The Cat of Bubastes. Also included with the 2-CD audio drama lasting about two hours were many helpful additions. We received the MP3 file of the tale, The Cat of Bubastes original story e-book with colorful graphics, the music MP3 soundtrack, a Printable Cast Poster, a 47-page Study Guide and Discussion, an Inspirational Verse Poster, Live the Adventure letter, and a Behind-the-Scenes video.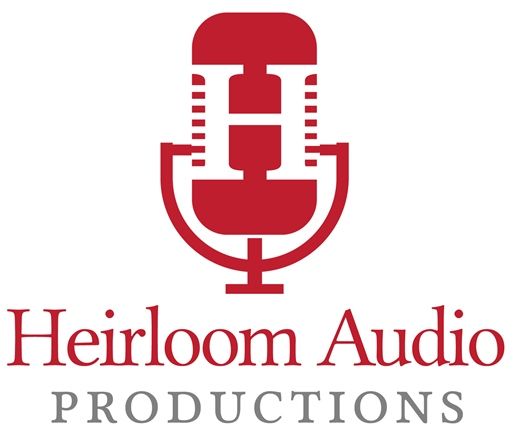 The voices and music of all the Heirloom Audio Productions audio theater productions are spectacular! This is no merely read-aloud book with a single mundane voice doing all the voices. It's a production! Starring Brian Blessed, Anthony Daniels,Sylvester McCoy, Elizabeth Counsell, Russell Boulter, and John Rhys-Davies doing the voices of characters, and music by an Emmy-award winning composer John Campbell, The Cat of Bubastes is superbly recorded at The Soundhouse in London.
The Cat of Bubastes, in typical George Alfred Henty fashion, includes danger and threat and learning of the one true God. Set in 1250 B.C., the newly chosen sacred cat of Bubastes is accidentally killed by a stray arrow of Chebron, son of an Egyptian high priest; now he must die for his mistake. Chebron takes his sister Mysa, Prince Amuba and his faithful friend and guardian Jethro, both captive slaves of the Egyptians, and together they flee. While away, they learn of this one true God, changing what Chebron learned as he grew up of the many gods the Egyptians served. Our favorite part: we heard from a "former" Israelite… Moses! The look of confusion and then recognition when we figured out that the man that sounded awfully familiar was really who we thought it was… fun! First published in 1889, The Cat of Bubastes is a character building story of telling the truth in spite of the consequences, loyalty, perseverance, and the providence of God in our lives.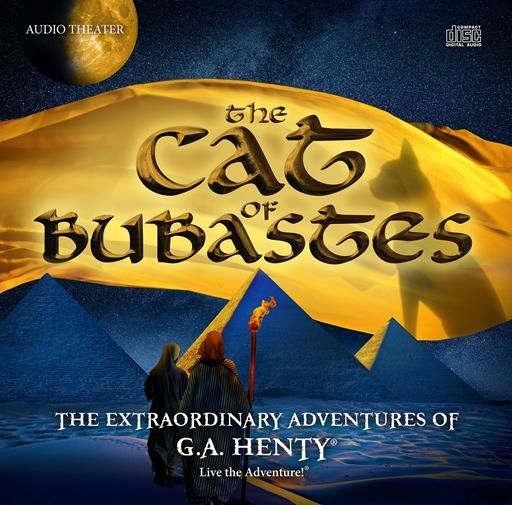 I've read just one title by G. A. Henty. When I had the opportunity to first review a title by Henty produced by Heirloom Audio Productions, I jumped at the chance to "listen" to Henty instead. Reading the books, even aloud, can be hard to follow for my children. But as an audio tale, even my little ones can follow along and become "involved" – even though they don't understand everything. As a result, all of my kids have been introduced to Henty and his character-building tales and we've been able to talk through their questions and learn even more with the Discussion/Study Guide. We've taken along several of their productions as road trip entertainment – even my husband listened along and enjoyed some of their productions. I'm thrilled to add The Cat of Bubastes to our collection!
The Cat of Bubastes 2-CD set retails for $29.97. Having heard most of the productions from Heirloom Audio Productions, I can't say enough good things about them. The Cat of Bubastes brings more of the same – great quality acting advocating good morals, sharing the story of Christ, all woven into a great tale sure to entertain young and old alike. Highly recommended!
Heirloom Audio is all over the web. Find them at the links below!
Facebook
Twitter
Google+
Instagram @HeirloomAudioOfficial
100 reviewers received The Cat of Bubastes from Heirloom Audio Productions – see what they thought too!