When I first received my year-long subscription to CHSH Download Club from Christian HomeSchool Hub, CHSH-Teach.com, all I could say was "Wow!" I am reviewing them as part of the Old Schoolhouse Magazine's Review Crew, and while I thought I had a slight notion what I would be reviewing before I began, it turns out I really didn't have a clue.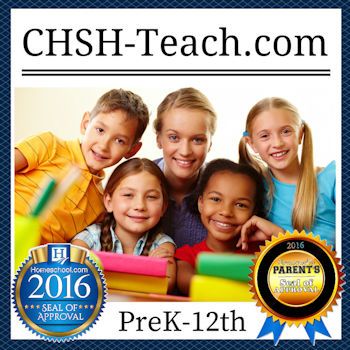 The first thing I did was log on and just look around their main page and a States and Capitals crossword puzzle jumped out at me. Sterling, 9, loves all things maps and studied the United States states and capitals last year at co-op. Thinking this would be right up his alley, and Ruby's (age 8) as well, since she also did the states and capitals study, I stuck the printed pages in a page protector so they could work with a dry erase marker and both of them could check their remembrance of facts without me having to print two pages. We took that on our recent trip and they both worked on the crossword while we were driving.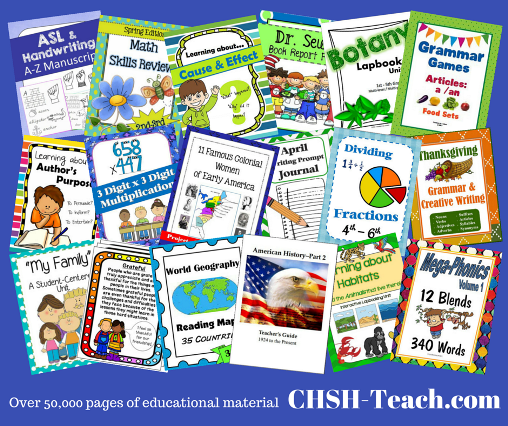 Next I downloaded cursive and sign language handwriting practice pages. So very cool! My only complaint is that I had to change three… yes, three… ink cartridges this week. We totally can just pick the topic we're studying, I can do a quick search, and just that fast I have extra practice worksheets to supplement our studies. I don't have hand writing curriculum for my little ones; I typically just work my way through the alphabet and make pages for them to work on. This is perfect! A quick search brings up three options suitable for my kindergartner and first grader; they can choose from alligators, frogs, or fairies.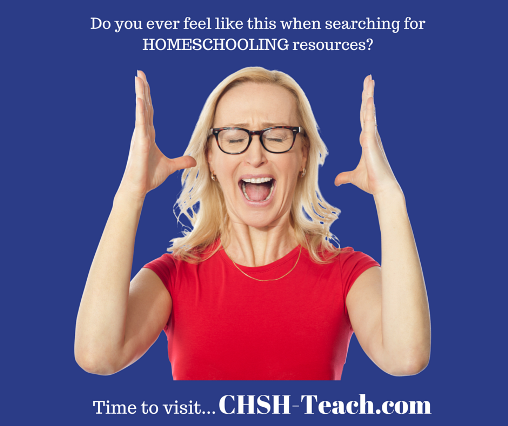 There's every topic I can think of! Bible, Social Studies, Math, Languages, Science, Language Arts, and even more. Minibooks, even knitting and embroidery are study options. The download files are separated by topic or by grade, but I find the search bar to be the most helpful, unless I just want to peruse my options without a specific topic in mind and find something that way. From the Terms of Use, I believe these are acceptable to be used at a homeschool co-op class environment, and this would be absolutely awesome for a teacher attempting to round out learning and perhaps keep students busy for a set time.
CHSH-Teach.com has a whole community available, with chat rooms for parents and for kids, with a variety of topics in the chat rooms. There's resource pages, homeschool law pages, and even a store for purchasing just one download if you choose to do that instead of buying a full membership. They claim to have 50,000+ pages available to download, and having spent a bit of time scanning topics and looking at pages and using a few, I believe it! What a huge resource at your fingertips. I started this review with no specific study in mind. The topics offered are vast and beyond my ability to even just scan quick for something that looks interesting. There's SO many downloadable pages available on there I can't even begin to cover them all. We'll never hit on them all in our year.
The Christian HomeSchool Hub is ALL over social media! Check them out at the links below.
I'm pretty excited about my year's access from CHSH-Teach.com. It has so much to offer! A year's access is priced at $25, or a lifetime membership is $99.99. You can also join for free and access a fraction of the files. This would be a good way to find out if a membership is for you.
I'm not the only one who reviewed this! There were 84 other reviewers; they are guaranteed to have tried other topics and downloads to try. Read their reviews at the Review Crew Blog!