As part of the Old Schoolhouse Magazine's Review Crew, I've had a LearnBop for Families  12-month subscription to a Family Plan from LearnBop for my four oldest children for several weeks now. Liberty just finished with 7th grade, Eden just finished 6th grade, Sterling finished 3rd grade, and Ruby finished 2nd.

I first started out my four in the grade levels that they are entering this fall – 8th, 7th, 4th, and 3rd. Sterling and Ruby are a grade ahead in math so they ended up in the grade level for math that they just finished. We do a rigorous math program. Halfway through the review period Liberty, absolutely frustrated, requested to drop down a grade. A week later, Eden asked the same thing. Sterling and Ruby never asked, likely because they were in the level they'd already done in other curricula – but they did require quite a bit of assistance.
Upon sign in, the student has a warm-up to help the program know where to begin. They then have the option to watch a video. Then, or first if they wish to skip the video because they are familiar with the concepts, they selected Solve Bops, and it covers the concepts covered in the video. The student solves "Bops", or math questions, to move through the unit. There are several concepts covered under each unit, and many units along the "Roadmap" to complete each grade level. (Unit numbers vary by grade, with the least being ten and the most was fourteen for my four students.) Students can win awards for persistence, completion, etc., winning points toward their grade.
The Dashboard shows achievements, grades, concepts mastered, units covered, and concepts that will be covered in the future. The student has access to this. I also can access this as a parent. When my girls each dropped to a lower grade, I got an email notifying me and allowing me to prevent them from doing this. Switching between accounts for my kids was simple, though I struggled to get the younger ones started on their Bops/Video. More than once I had to find one of my older kids to get them started because I couldn't find that option.
LearnBop for Families is for grades 3-12. I was surprised at the rigorous level in each grade. Much of my kids' struggles were due to having learned very differently, in a textbook approach to math, and this math tutor challenged them to think differently. My older kids dropped down the the grade they've already completed in our homeschool – and they scored very well in that grade outside of LearnBop. I think all four kids would have done well to drop a grade, but it wasn't an option for Ruby, since she was in 3rd, the lowest grade level offered, and if Ruby had to stick with it, I thought Sterling ought to too, or they'd be in the same grade level and they are very much not on the same playing field outside of LearnBop. Some of what they covered in this program was easy for them, and other things were very hard – enough to make me puzzled too. They keep throwing incorrect answers back, offering hints, to rewatch the video, etc., to help them understand.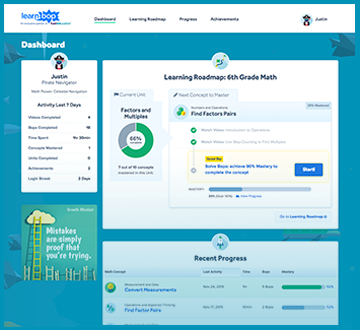 Several times we encountered issues that made their incorrect answers a technical issue more than an incorrect answer. Eden still grumbles about the day she investigated for many minutes why 80% was not what was left when 20% was out… turns out, the % sign was the issue, but she first tried and retried and watched the video again – all to answer a question she already knew. Frustrating. Another time I was helping Ruby and we had the right answer but several tries later, it kept throwing the problem back. I finally backed the computer up to her first attempt and that screen took our answer as correct. I have no idea what was going on, but things were jumbled up.
This is a math tutor, not a complete curriculum. The levels were challenging, but switching to a different grade level was a simple process and both girls that switched found themselves in a level far more suited to their knowledge. While my kids didn't fall in love with LearnBop and grumbled a fair amount, I do feel it helped them see holes in their knowledge and helped to patch them. Math memory loss runs rampant around here in the summertime and I think this can stop the flow, at least a little.
LearnBop can be found on the web on Facebook and Twitter @LearnBop.
See what the rest of the Crew thought! 100 of us got to try out LearnBop for Families and write about our experience. Check out the Review Crew Blog for more reviews!