Around this house, YWAM Publishing is a well known company. Short for Youth With a Mission, YWAM Publishing has published some of our very favorite books – books we have incorporated into our homeschool. I own more than a dozen, and I hope to own them all someday. When the Old Schoolhouse Magazine's Review Crew was offered a chance to review a title for them, I was thrilled. We reviewed a book on George Muller for them last fall, and the list of choices this year was painful to have to narrow down. The kids and I finally chose to request Heroes of History – Benjamin Franklin. We received a paperback copy of the 208-page book and a computer file for a Unit Study Guide complementing the book.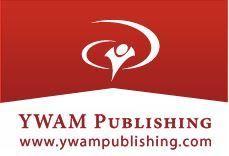 I first heard of YWAM Publishing when I was given a YWAM book from a friend. We loved it, but I never pursued it to realize that they have SO many books available! When I went to the local homeschool convention last year, I bought as many as I could afford, and I hope to buy many more this year. They have a Heroes of History series and a Christian Heroes series and between the two, my kids have learned so very much while they thoroughly enjoyed the perspective of a "story" instead of dry facts.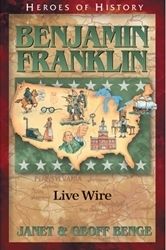 Liberty, age 12, and Eden, age 11, both read Heroes of History – Benjamin Franklin: Live Wire. YWAM Publishing recommends these books for ages 10 and up, but my 8 year old, a proficient reader, has enjoyed several as well. He did not get this finished during the review, however. The girls both enjoyed the book and got through it quite quickly – something about them makes you just plow through, wanting to read it all! The book details the life and accomplishments of Benjamin Franklin in such a way that the girls learned much, and they keep telling me more of the things they read as something reminds them of it. YWAM Publishing has made it so they'll likely never forget.
The study guide we have yet to finish. It makes a perfect history-based unit study studying character development, essay writing, geography, public speaking, social studies, language arts, and far more.Included is a super-helpful chart of which books study which time frame, character quality, and social study topic. The study guide picks apart each chapter, listing themes, things to investigate further, points of interest, comprehension questions, and suggested assignments. I suspect we can quite possibly spend an entire school year if we were to use it all, or we can pick up the pace and piece together history with quicker studies of this and others in the time period we choose to look at. I especially like the suggestion to read opposing pieces, such as the book they have on Abraham Lincoln followed by the one on Harriet Tubman, to compare views and to see the time period from very different perspectives. YWAM Publishing has provided Christian-based books and complementing studies that I can have my children read it without pre-reading for fear of less than quality content. They are fabulous books to read together, and I've lost my voice to more than one "just one more chapter, Momma".
YWAM is a missions organization, and YWAM Publishing is an extension of that mission. Purchasing their materials supports their nonprofit organization, helping missions in 900 locations and 140 countries. This book on Benjamin Franklin, and all of the Heroes of History and Christian Heroes books, are priced to be entirely affordable at $7.50, while the suggested retail price is $9.99. There are bulk purchase prices for mix and match choices also available on their website.
YWAM Publishing is all over the web. Find them on their website, Facebook, Twitter, Pinterest, and on the YWAM Publishing Blog.
Check out the dozens of titles we were able to choose from! The Review Crew Blog has a whole host of reviews on many of the titles YWAM offers. I bet you can find one that is just perfect for the study you'd like to do next!