The Review Crew was offered the opportunity to review Read, Write & Type from Talking Fingers Inc., an online program teaching phonics, typing, spelling, and reading. I used this with Charlotte, age five and a half and in Kindergarten. She worked on this as part of our homeschool day for as long as she wanted – usually 30-45 minutes before she decided she'd had enough – or until I made her stop!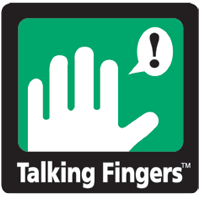 "Our flagship software integrates phonics, reading, writing & keyboarding in a 40-lesson adventure linking each speech sound to a letter & finger stroke on the keyboard, as users pronounce, segment, type & spell hundreds of words!" – from http://www.talkingfingers.com/
Charlotte jumped in without issue, learning finger placement on the keyboard and being encouraged to spell certain words, with colorful pictures and a fun, playful website. She struggled occasionally to know what she was supposed to type – being shown a picture of something and asked to name it while she wasn't sure what she was looking at – but overall, she was able to work independently. With cute little games to teach sounds and where letters are on the keyboard – and the finger that ought to be finding that key – Charlotte "played" her way to learning and enjoyed herself in the meantime! She's reading pretty well these days so the phonics, for as far as she's made it in the program, has been review, but she hasn't complained once when I told her she needed to play Read, Write & Type.
Read, Write & Type is for ages 6-8, and offers features for children learning English as a second language or for those with disabilities. We fall into neither category and found the program to be geared for us as well! They would say a letter, show on the screen, and encourage that it be found on the keyboard. It was fabulous with repetition for learning while playing. Hindsight being what it is, I should have used this with Pierce too. He's 4 and falls outside of the suggested age range so I didn't, but I think he would have loved this and learned much as he's just getting good with letter recognition and beginning to learn their sounds.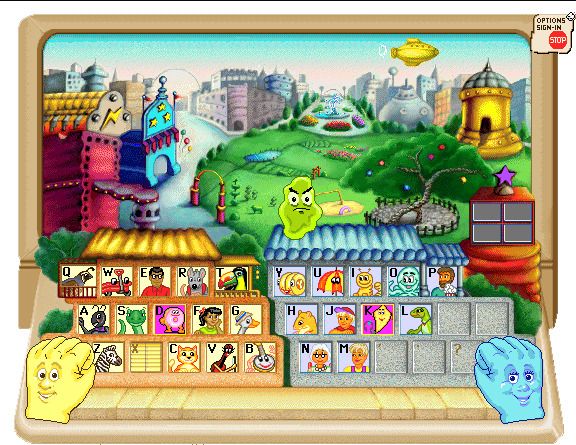 The program ran great on my Windows XP laptop, and I have a teacher's portal that allows me to see Charlotte's progress. It loaded without issue each time we used it, and Charlotte was able to follow along with the instructions easily. If she'd make a mistake, it would repeat instructions for her to try again. Each of the forty lessons take about fifteen minutes to complete. One much appreciated feature was the ability to walk away mid-lesson and come back to it another day and pick up where she left off. Often she played so long she had completed several lessons and I didn't have to wait for her to finish one lesson for fear it lose her work and make her start over on that lesson next time. One note to consider – she began using it not completely understanding that she was to move beyond the hunt-and-peck typing method she'd been utilizing. She caught on quickly when I explained what she was supposed to be doing and learning, but she was several lessons deep before I realized what was going on. I should have stuck around longer when I first started her out to be certain she was understanding – and obeying! The instructions were clear, but… she was having too much fun to pay that much attention!
This is one we've much appreciated, and you can try it for free! For those little ones just beginning letters to those who have begun to read, this is a perfect add-on to your homeschool curriculum to let them practice their skills, learn some new ones, and have a lot of fun in the process.
Find Talking Fingers Inc. online!
Facebook:  https://www.facebook.com/TalkingFingers/
YouTube:   https://www.youtube.com/user/talkingfingersvideo
Twitter:  https://twitter.com/ReadWriteType/with_replies @readwritetype
Hashtags: #hsreviews #reading #typing #esl #k-2learning
See what the rest of the Crew thought of Talking Fingers Inc.!