Occasionally, I get to do reviews for The Old Schoolhouse Magazine website. Those get published there instead of on my blog. One of these reviews a few months ago was for CrossTimber. For that review, I received a Personalized Name Plaque with Meaning and Bible Verse for my youngest son, Stellan.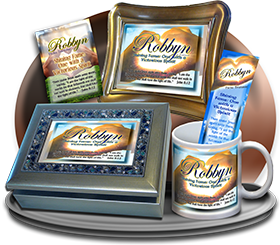 When another review, this time for the Homeschool Review Crew, came available to review yet another name plaque, I asked to review it again – after all, I knew what I was getting into – and we loved it the first time around! This time I requested a plaque with the name of a friend's baby girl, with the intention of giving it as a gift once the review was written.
When I was chosen for this review, my kids all begged for their own name plaque. I was faced with the quandary of choosing one – of seven who didn't have plaques – and trying to not play favorites. They all love them! With somewhat unusual names, my kids never see their name on the little spinning racks of personalized items in local stores, so they were so hoping for something of their own! I couldn't do it without playing favorites, so I opted for none of them. There was much disappointment.
The Name Plaque is a 5″ x 7″ beautifully printed plaque framed in a 7″ x 9″ frame. It starts at $25, but instead of the basic frame, I requested, and paid for the upgrade difference of the metal frame. It's just beautiful and I loved it so much for Stellan's, I wanted it for my friend as well. It's quality is superb. (I had a selfish moment of considering just keeping the frame and swapping out the plaque in a different frame for my gift. But, my conscience got the better of me. I won't. Promise.)
With both orders, I also received a laminated bookmark with the baby's name and meaning and appropriate Bible verse. With Stellan's, I opted for a childish owl theme. It's super cute, but when I got to digging around at the seeming endless possibilities, I had fun choosing a sophisticated fall one for my friend and her autumn-born baby. (Poor Liberty, my thirteen year old, also had her first and second choices picked out. She was struggling between a patriotic theme in celebration of her name, or horses. Because… thirteen year old girl. Horses. But, alas… mean momma took it all away. Maybe someday.)
Customer service is bar none. In my first experience with the company, small and family owned as it is, I had to contact them with a question regarding Stellan's name meaning – we had chosen a very different meaning than the one we received on his plaque. They corrected it and I had a new insert for my frame within the week. They also provided meanings of names of all of my other children, and were truly kind and excited about this world of names they have ventured into.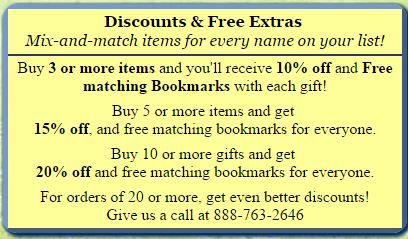 These make great gifts! Clearly not just for babies, my older kids all wish for one as well. Confirmation, baptism, birth, birthdays, Christmas – the reasons are endless. With a great Scripture to complement the name's meaning, high quality products and printing to make a beautiful item (and a much recommended option to proof your item via email before they send it!) I can't think of a better company to do business with. The Dehnart family pours their heart into the items they create and they do a beautiful job.
There's a giveaway going on right now, until December 4! You could win your own name plaque, or a gift certificate towards any item on their website.
Check out CrossTimber online! They can be found on Facebook and Pinterest.